12-Oct-2017 04:55:00 GMT
Indian news
Nehra to retire from all forms of cricket on November 1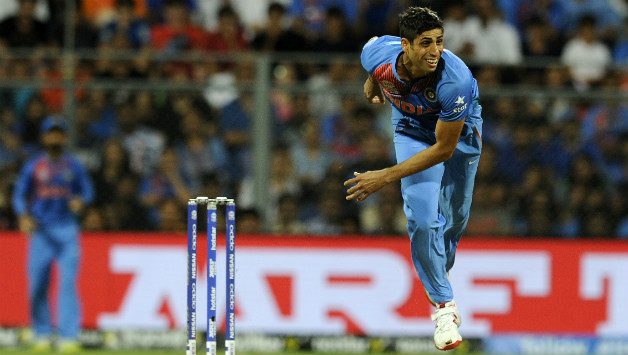 Ashish Nehra set to retire from cricket on November 1
Hyderabad: Veteran Team India pacer Ashish Nehra is set to retire from all forms of cricket next month.

The 38-year-old, who made an entry back to India's T20I team for the Australia series, will play his last game at the Feroz Shah Kotla Stadium in Delhi, his home ground, against the touring New Zealand team, on November 1.

"Yes, Ashish has told both Ravi and Virat that he does not want to continue beyond November 1 when India plays New Zealand at the Feroz Shah Kotla. Obviously, there is some element of surprise. One thought that he would like to continue till the home season against Sri Lanka. But he feels, it's the right time to move on," a senior BCCI official told PTI.

Furthermore, the left-arm pacer won't be seen in the Indian Premier League from next year, an edition where an open auction is rumoured to take place.

He missed a part of the 2017 IPL for the Sunrisers Hyderabad, owing to a hamstring injury. He had also missed a chunk of the 2016 season owing to injury.

"Bhuvneshwar Kumar and Jasprit Bumrah are the form bowlers and Ashish felt that it's only fair in the interest of the team that they continue. Bhuvi has improved as a T20 bowler in leaps and bounds and Ashish said that the pair should continue. Had there not been a match at Kotla next month, Ashish would have retired after playing the third T20 International at Hyderabad on October 13," the official added.

Part of the 2011 World Cup winning squad, Nehra injured himself in the semi-finals of the tournament against Pakistan, and was not part of the playing XI in the finals. He made a sensational comeback to the side in 2016, and played in the Asia Cup, before getting injured yet again.
Batting And Fielding Records
| Type | M | Inns | NO | Runs | HS | Ave | BF | SR | 100 | 50 | 4s | 6s | Ct | St |
| --- | --- | --- | --- | --- | --- | --- | --- | --- | --- | --- | --- | --- | --- | --- |
| Test | 17 | 25 | 11 | 77 | 19 | 5.50 | 256 | 30.08 | - | - | 8 | 3 | 5 | - |
| ODI | 120 | 46 | 21 | 141 | 24 | 5.64 | 246 | 57.32 | - | - | 12 | 3 | 18 | - |
| T20I | 26 | 5 | 0 | 28 | 22 | 5.60 | 39 | 71.79 | - | - | 1 | 2 | 4 | - |
Bowling Records
Type
M
Inns
Balls
Runs
Wkts
BBI
BBM
Ave
Eco
SR
4W
5W
10W
Test
17
29
3447
1886
44
4/72
6/117
42.86
3.28
78.34
2
-
-
ODI
120
120
5751
4981
157
6/23
6/23
31.73
5.20
36.63
5
2
-
T20I
26
26
564
729
34
3/19
3/19
21.44
7.76
16.59
-
-
-