To explore the records and statistics of Dubai International Cricket Stadium, Dubai, United Arab Emirates
Dubai International Cricket Stadium
Dubai, United Arab Emirates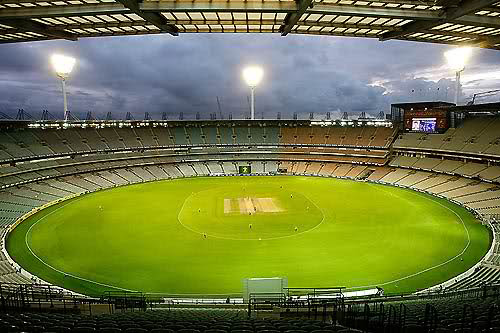 Shikh Mohammed bIn Zayed Road
Dubai Sports City - إمارة دبيّ - UAE
Phone No.
+971 4 425 1111
Also or formerly known as
Dubai Sports City Cricket Stadium
Established
2009
Capacity
25,000
Flood Light
Yes
Dubai International Stadium, formerly known as the Dubai Sports City Cricket Stadium, is a multi-purpose stadium in Dubai, United Arabic Emirates. It is mainly used for cricket and is one of three stadiums in the nation, the other two are Sharjah Cricket Association Stadium and Sheikh Zayed Cricket Stadium in Abu Dhabi.

It has a capacity of 25,000 individuals, but is expandable to 30,000 individuals. It is a part of the Dubai Sports City in Dubai.

VIP/Corporate Hospitality offerings at the Dubai International Stadium are extensive, with a number of boxes being able to accommodate the huge crowd. Found in both the lower and upper levels of the stadium, commercial boxes are all large and air-conditioned while allowing for guests to enjoy the action from plasma screens broadcasting the live feed of the game.

The Dubai International Stadium is lit by a special system of floodlights named 'Ring of Fire'. Distinct from other stadiums in the globe, this stadium has the lights fixed around the circumference of the surrounding roof of the stadium, thereby diminishing the shadows of objects in the ground. It has 350 numbers of floodlights attached in series.