Explore information like history, records and statistics of MA Chidambaram Stadium, Chepauk, Chennai, India
MA Chidambaram Stadium
Chennai, India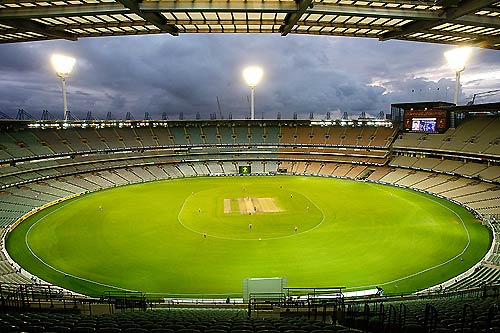 Tamilnadu Cricket Associations
#5, Victoria Hostel Road,
Chepauk, Triplicane, Chennai, Tamil Nadu 600005
Phone No.
+91-44-28544175, Fax : +91-44-28552677
Also or formerly known as
Chepauk; Madras Cricket Club Ground
Established
1916
Capacity
50,000
Flood Light
Yes
End Name
Anna Pavilion End, V Pattabhiraman Gate End
The ground is called after the previous President of BCCI and Tamil Nadu Cricket Association, MA Chidambaram. It was once known as Madras Cricket Club Ground. The land was established in 1916, making it the oldest venue in India, which is in continuous usage. The bowl is more usually known as Chepauk - the locality in which it is located.

The most enthralling things about the stadium are the crowd support. It is common knowledge that the Chepauk crowd is the most unbiased and the most knowledgeable crowd in the country. Saeed Anwar got a standing ovation when he hit a record-breaking 194. When Pakistan won the 1999 Test, the team got good appreciation from the crew. As a sign of respect, the Pakistani team also used up a lap of honor close to the earth.

How does the pitch play?
When the pitches were bare and unfocused to, it used to facilitate the quick bowlers. However, since India started playing the spin quartet of Bishan Singh Bedi, BS Chandrasekar, S Venkatraghavan and EAS Prasanna, the wickets were ready spin-friendly. Getting a look at the stats gives you a clear sign as to what type of bowlers holds the aces on the Chepauk wicket.