Explore information about records, statistics, address and contact detail of Ekana International Cricket Stadium, Lucknow, India
Bharat Ratna Shri Atal Bihari Vajpayee Ekana Cricket Stadium
Lucknow, India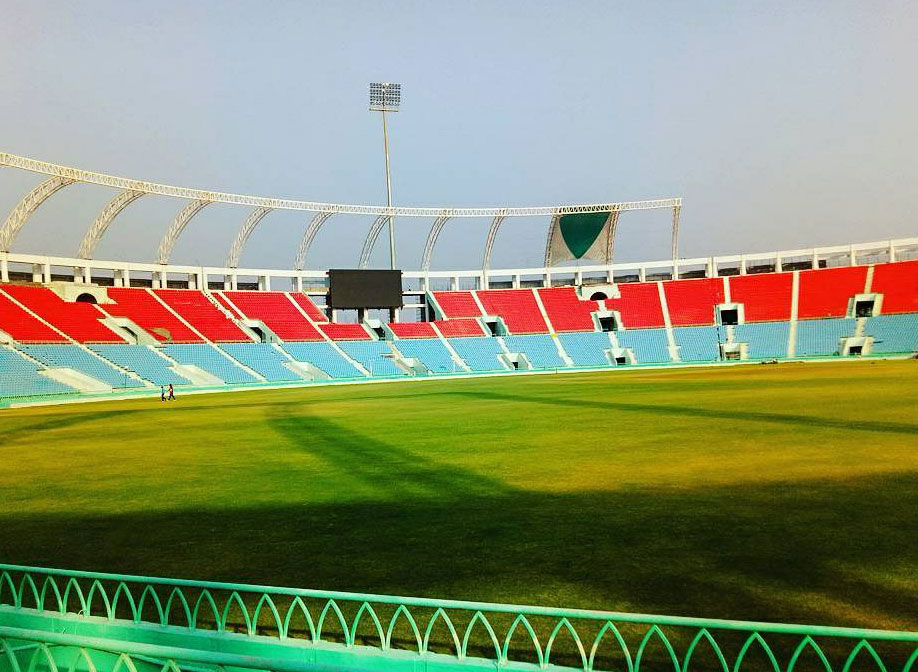 Ekana Sportz City, Sector 7, Gomti Nagar Ext., Amar Shaheed Path, Lucknow, Uttar Pradesh 226010
Phone No.
+91 522 298 1234
Also or formerly known as
Ekana International Cricket Stadium
Established
2017
Capacity
5,000
Flood Light
Yes
Ground Fixtures
Date & time
Detail

16 Nov 2019

D/N

17:00 local | 11:30 GMT

2nd T20I - Afghanistan v West Indies

17 Nov 2019

D/N

17:00 local | 11:30 GMT

3rd T20I - Afghanistan v West Indies

27 Nov - 01 Dec 2019
09:00 local | 03:30 GMT

Only Test - Afghanistan v West Indies

15 Mar 2020

D/N

13:30 local | 08:00 GMT

2nd ODI - India v South Africa
The Ekana International Cricket Stadium is one of the finest stadiums in the country and one of the largest cricket stadium in India with a seating capacity of 50000 people. Made of 71 acres, this stadium is equipped with world class facilities. It has two screens of 1800 square feet, which means that you can enjoy the match from any corner of the ground.

Apart from this, there are also 40 VIP boxes and 8 corporate lounges. Not only this, the world-class dressing room, media center and flood light makes it special from other stadiums. There are 9 pitches in the Ikana stadium, and world' best drainage system.

Ahead of the first-ever international cricket match in the state capital -- the T20 International between India and West Indies on 6-November-2018, the Uttar Pradesh government on Monday 5-Nov-2018 rechristened the Ekana International Cricket Stadium as "Bharat Ratan Atal Bihari Vajpayee International Cricket Stadium".