Explore all the information like records, statistics, address and contact detail of Trivandrum International Cricket Stadium (Greenfield Stadium), Thiruvananthapuram, India
Greenfield International Stadium
Thiruvananthapuram, India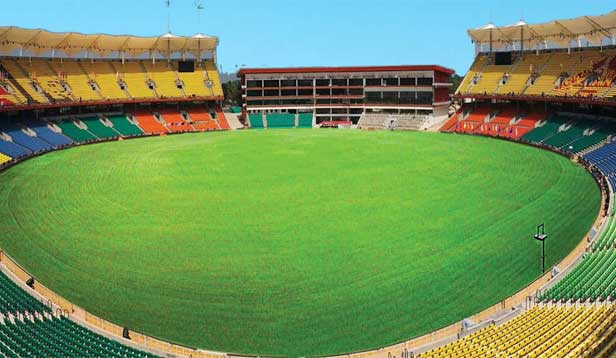 Opp. University of Kerala, Karyavattom, Thiruvananthapuram, Kerala 695581
Phone No.
+91 471 710 5000
Also or formerly known as
Trivandrum International Stadium
Established
2015
Capacity
50,000
Flood Light
Yes
Ground Fixtures
Date & time
Detail

20 Feb 2022

N

19:00 local | 13:30 GMT

3rd T20I - India v West Indies
Trivandrum International Stadium (also know as Greenfield Stadium) new cricket stadium in Kerala capital Thiruvananthapuram. The stadium is located at Kariavattom. It is India's first DBOT (design, build, operate and transfer) model outdoor stadium.

First international cricket match was played third T20 International between India and New Zealand on Nov. 7 and India won by six runs. Match was reduced to eight overs due to heavy rain. This was the 50th Indian venue to host an international match.

First one-day international match played on Kerala' Day (1 Nov 2018) between India and West Indies. India won match by nine wickets.